October 4, 2018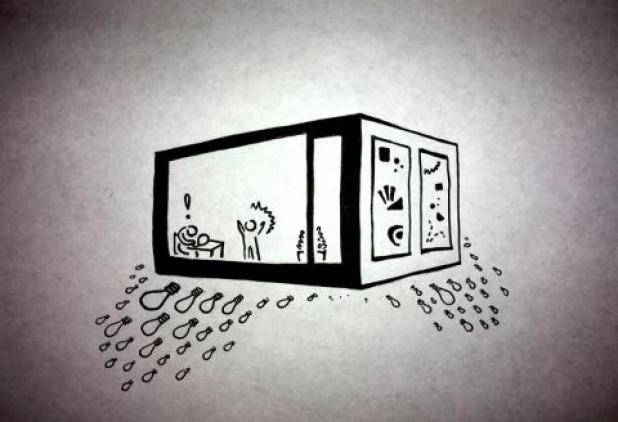 The 2018 InCube Competition
In case you were wondering why people were living in a glass cube in front of Stata
Have you ever wondered what it would be like to live in a fishbowl?
The weekend of Sept. 21, Paolo Adajar '21, Eswar Anandapadmanaban '19, Sam Solomon '20, Erica Yuen G, and I ate, slept, and worked in a glass cube on North Court for four days. This was the 2018 InCube Competition, an international hackathon/pitch competition led by ETH Zurich Entrepreneur Club. There were five cubes, each with a different challenge from its respective sponsor.
Our challenge, sponsored by Stryker, was to design the ambulance of the future. Over the four days, we met with paramedics from ProEMS, medical directors in the Boston area, engineers and designers from Stryker, and you! If you walked by the cube while we were there, there was a good chance we would come out to see what you thought of our work.