November 21, 2018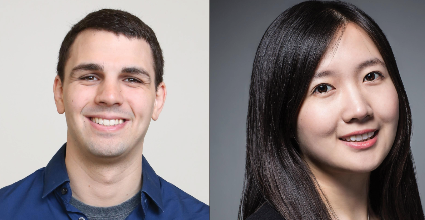 Tyler Clites, 28
Postdoctoral associate, Massachusetts Institute of Technology
"I build human cyborgs," says MIT researcher Tyler Clites. In his doctoral work, he designed a way to make prosthetic limbs that communicate sensations of joint position and movement directly to the nervous system. This involves a new way of performing amputation surgery and a robotic control system. It has been tried in 12 patients.
Cheryl Cui, 28
Co-founder, Nest. Bio
In 2017 biomedical engineer Cheryl Cui founded Nest. Bio, a venture fund that has close to $100 million under management and invested in eight life science startups. Earlier this year she also launched Nest. Bio Labs, which is a Cambridge, Massachusetts office and lab hub that now houses 12 biotech companies.
https://hst-dev.mit.edu/node/135