June 7, 2021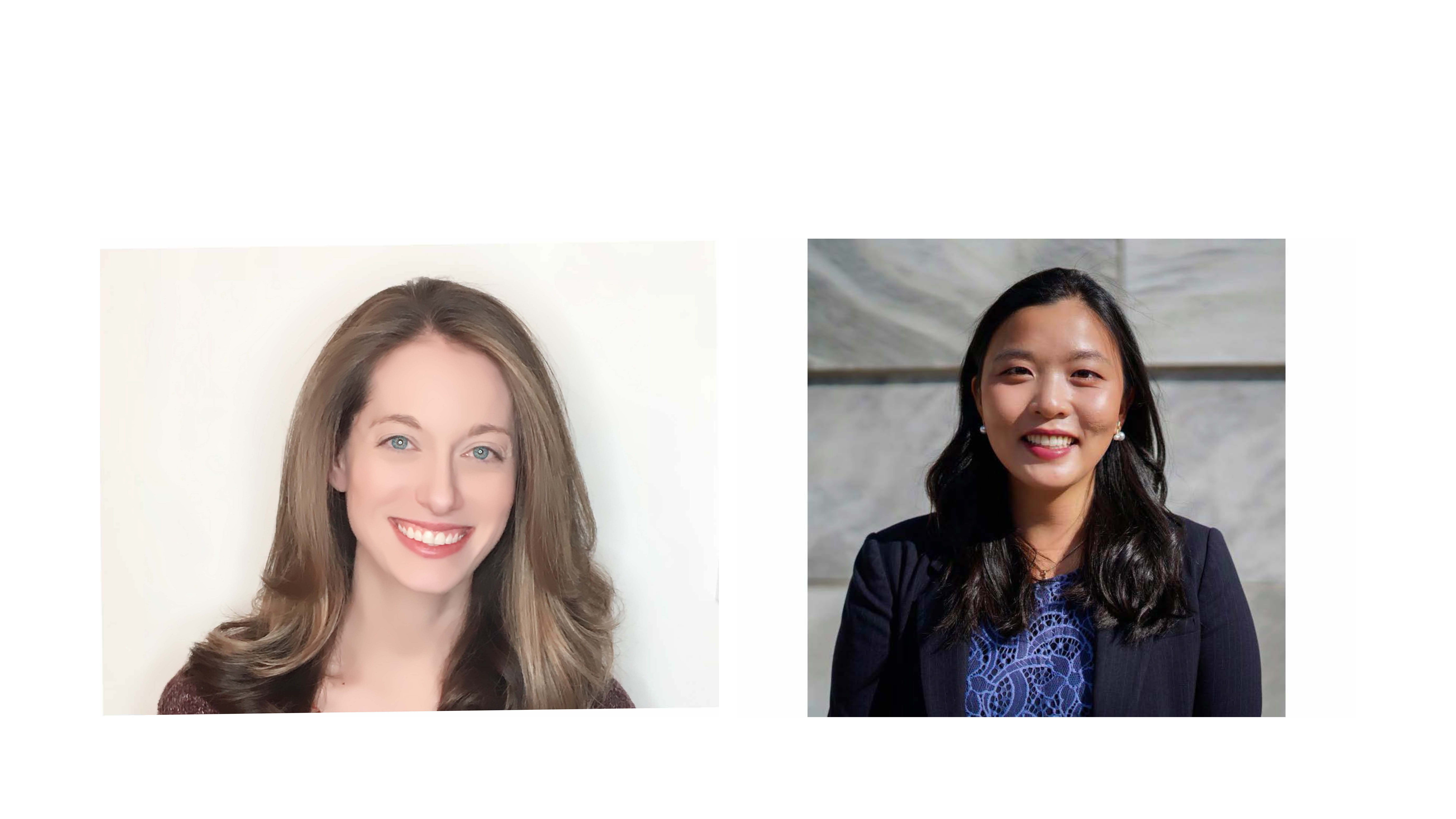 Katherine Redfield Chan and Constance Wu shared artistic pursuits, including writing and illustrating a children's book about Covid, on the way to earning their HST MD degrees.
Mindy Blodgett | HST/IMES
When the world, including all academic activities, moved primarily online at the beginning of the Covid-19 pandemic, many graduate students worried about keeping up with their studies and completing their coursework. Constance Wu and Katherine Redfield Chan, both HST MD 2021 graduates, were certainly concerned about finishing their degrees, and looking ahead to their medical residency programs—but they were also looking for opportunities to help in some way, while working remotely. And because they had become close friends, they decided to collaborate.
That desire culminated in a children's book explaining Covid-19; Wu providing the art and Redfield Chan writing up the narrative. The book, called "Ramona & Iris…and the Coronavirus," was born after students were pulled out of their clinical rotations, and the HST classmates were looking for ways to help from afar. The two friends had always discussed making a book together, so they grabbed the opportunity. The book was released on Amazon and Barnes and Noble through their self-publishing services in May 2020.  
The book was just one creative endeavor these friends did in tandem. This is because in the course of their studies at HST, Wu and Redfield Chan became close, supportive friends, and one of their most cherished activities to share throughout their five years studying together turned out to be artistic projects, as creative outlets and tension reducers. This meant taking a few art classes together and running weekly craft nights from Redfield Chan's apartment along with HST MD/PhD candidate Kate Higgins—which spanned activities like Bob Ross-style inspired paint nights, to decoupage, Christmas ornament decorating and more.
Wu and Redfield Chan, both HST MD 2021 graduates, met when they each decided to take the HST MD academic track that requires a fifth year of research. Redfield Chan says that she noticed, early on, that Wu had artistic talent, and was happy to share it, doing things like creating custom birthday cards for fellow students.
"I decided pretty early to pursue her friendship," Redfield Chan says of Wu. "She had made this adorable card with this adorable drawing for (one of our classmates). At that point, I had known her for three weeks, and I thought, wow, she is just so clever and talented—she had made this card that was just so unique to the person…it just showed so many things simultaneously about Constance, that she was creative but also very thoughtful."
So, when the time rolled around to celebrate her own birthday, Redfield Chan surreptitiously made sure that Wu was coming. And when she found out that Wu had also opted to pursue the fifth year of HST study, Redfield says, "I realized she was just as cool as I thought she was…I saw I could draw her in with art, so I invited her to take a class with me, and that was the beginning (of their friendship)."
For her part, Wu says that she noticed Katherine early on, too, noting that she had marked poise and self-possession, and was comfortable meeting new people. "Katie was the one who spoke up a lot, and took a leadership role, and I admired that," Wu says. "But as I got to know her, I realized she could also be very silly, which I also enjoyed."
Redfield Chan, whose thesis topic was "Engineering a Novel Fc-Fusion Protein Therapeutic for the Treatment of Pancreatitis," will be starting an internship and residency in anesthesia at Brigham and Women's Hospital, Boston, this fall. She says that what she has most appreciated about HST "is the sense of collaboration, and the opportunity to focus in on qualitative skills, without limiting me to pursue a PhD. I got an amazing position in a lab…and I made so many amazing connections. Everybody in my class has something incredible to give to the world."
"At HST, there are always 100 people cheering you on," Redfield Chan says.
Wu, whose thesis topic was "Investigating Transcriptional CDK13 and its Putative Substrate ZCH14 in BRAF-Driven Melanoma," will be starting an internship and residency in internal medicine, University of California San Francisco, in the fall, with plans to pursue a hematology/oncology fellowship. Wu said that she had a "gut feeling" that HST would prove a good fit, because of the smaller classes and the sense of community, and this has proved true. Being one of four students (including Redfield Chan) in their HST class who were pursuing a fifth year of research "was an opportunity to go on our little adventure—I enjoyed being in that mindset of exploring together."
During their research year (which spanned 2018-2019), Wu and Redfield Chan "met up every week" to work on art projects. And when the pandemic changed everything, Wu says that "clearly, it's not ideal to have your last year (in medical school) be in a pandemic. But I felt that HST had prepared me for the challenges—it helped us in understanding the science outlook on Covid…and the (HST administration) helped me to feel it would all work out, that they would support us and get us to graduation, which was so comforting."
As for the book, which Redfield Chan called a "fun passion project," she says that "multiple classmates helped with editing the language, including those who had clinical rotations at (Boston) Children's Hospital, and they made helpful contributions about what kids are scared of and what we could address."
When their schedules and studies meant they spent less time together, Wu and Redfield Chan continued to check in with each other as best they could.
"I have treasured her friendship and support during our years at HST," Redfield Chan says of her relationship with Wu. "And I look forward to supporting each other in all we do."