Christine Seidman, MD
Christine Seidman is the Thomas W. Smith Professor of Medicine and Genetics at Harvard Medical School, an Investigator of the Howard Hughes Medical Institute, and Director of the Cardiovascular Genetics Service at Brigham and Women's Hospital.  She was an undergraduate at Harvard College and received a M.D. from George Washington University School of Medicine.  Dr. Seidman served as an intern and resident in Internal Medicine at John Hopkins Hospital and received subspecialty training in cardiology at the Massachusetts General Hospital.
Dr. Seidman has pioneered the discovery of the genetic basis for heart muscle disorders, including hypertrophic and dilated cardiomyopathies and congenital heart disease. By engineering human mutations into iPSC-derived cardiomyocytes and mouse models she has identified molecular mechanisms and therapeutic targets. Her work has enabled development of clinical gene-based diagnostics, early and accurate identification of at-risk individuals, and pre-emptive interventions to limit the progression and devastating outcomes associated with these disorders.
Dr. Seidman is the recipient of the American Heart Association Basic Science Prize and Joseph A. Vita Award, the American Society for Clinical Investigation Award, the Pasarow Foundation Award in Cardiovascular Research, the Bristol-Myers Squibb Award for Distinguished Achievement in Cardiovascular Research, the Institut de France Fondation Lefoulon-Delalande Grand Prix for Science Award and the European Society of Cardiology Gold Medal. She is a member of U.S. National Academy of Medicine and the National Academy of Science.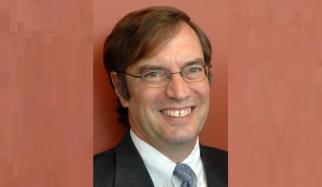 Jonathan G. Seidman, PhD
Dr. Jonathan Seidman is the Henrietta B. and Frederick H. Bugher Professor of Cardiovascular Genetics at Harvard Medical School.  He received his undergraduate degree from Harvard University ('72) and his Ph.D. degree from the University of Wisconsin-Madison.  His postdoctoral studies were carried out in Dr. Philip Leder's laboratory at the National Institute of Child Health and Human Development.  He has been a member of the Genetics Department, Harvard Medical School since 1981.
The Seidman Laboratory, which Jonathan co-runs with his wife Christine Seidman, MD, studies the genetic basis for human disease.  The laboratory's principal focus of research is genetic and non-genetic approaches to define mechanisms leading to human cardiac disease. The current focus of the research is defining the genetic contribution to both adult and pediatric cardiovascular disease using genomic approaches including target-capture DNA sequencing, RNAseq, single cell RNAseq and ChIPseq. To further understand the mechanisms by which gene mutations cause disease, the lab models human mutations in animals and cultured cells. Most recently, they have assessed the effects of sarcomere protein titin mutations on contractile functionin induced pluripotent stem cell (iPS) derived cardiomyocytes.
Dr. Seidman is a member of The Genetics Society of America and the American Society of Human Genetics.  He has received several awards including the 12th Annual Bristol-Myers Squibb Award for Distinguished Achievement in Cardiovascular Research (2002), jointly with Christine Seidman, MD; the Lefoulon-Delalande Foundation Grand Prix for Science (2007), joint recipient with Christine Seidman, MD; the Katz Prize for Cardiovascular Research awarded by Columbia University School of Medicine (2008), jointly with Christine Seidman, MD; the Distinguished Scientist Award from the American Heart Association (2013) and the Sarnoff Cardiovascular Research Foundation Mentorship Award (2014).  He is also a member of the National Academy of Science (2007) and the Institutes of Medicine (2007).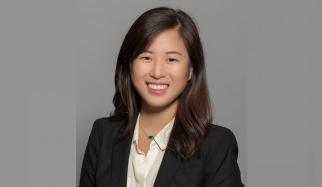 Megan Jang (MD candidate)
Min Young (Megan) Jang is an MD candidate at Harvard Medical School/Harvard-MIT Health Sciences Technology and a Howard Hughes Medical Institute Medical Student Research Fellow (2018-2019). She completed her undergraduate education at Dartmouth College with a major in Biology and a concentration in Genetics. Prior to HMS, she spent two years as a research technician in the lab of Dr. David Milan (MGH Cardiovascular Research Center) to generate induced pluripotent stem cell models of Long QT Syndrome as a platform for drug discovery. 
Megan is interested in the genetics of congenital heart disease. At HMS, Megan joined the lab of Drs. Christine and Jonathan Seidman in the Department of Genetics at Harvard Medical School for the HST MD Research Assistantship, followed by a year of research through HHMI. In the Seidman lab, she focused on discovering novel genetic and molecular mechanisms that cause congenital heart disease in aneuploidy syndromes as well as isolated cases using computational methods and stem cell models.
Megan looks forward to a career that combines caring for patients with complex cardiovascular disease and investigating how genetic variations influence disease pathogenesis and treatment. She will start internal medicine residency after graduation.