May 27, 2020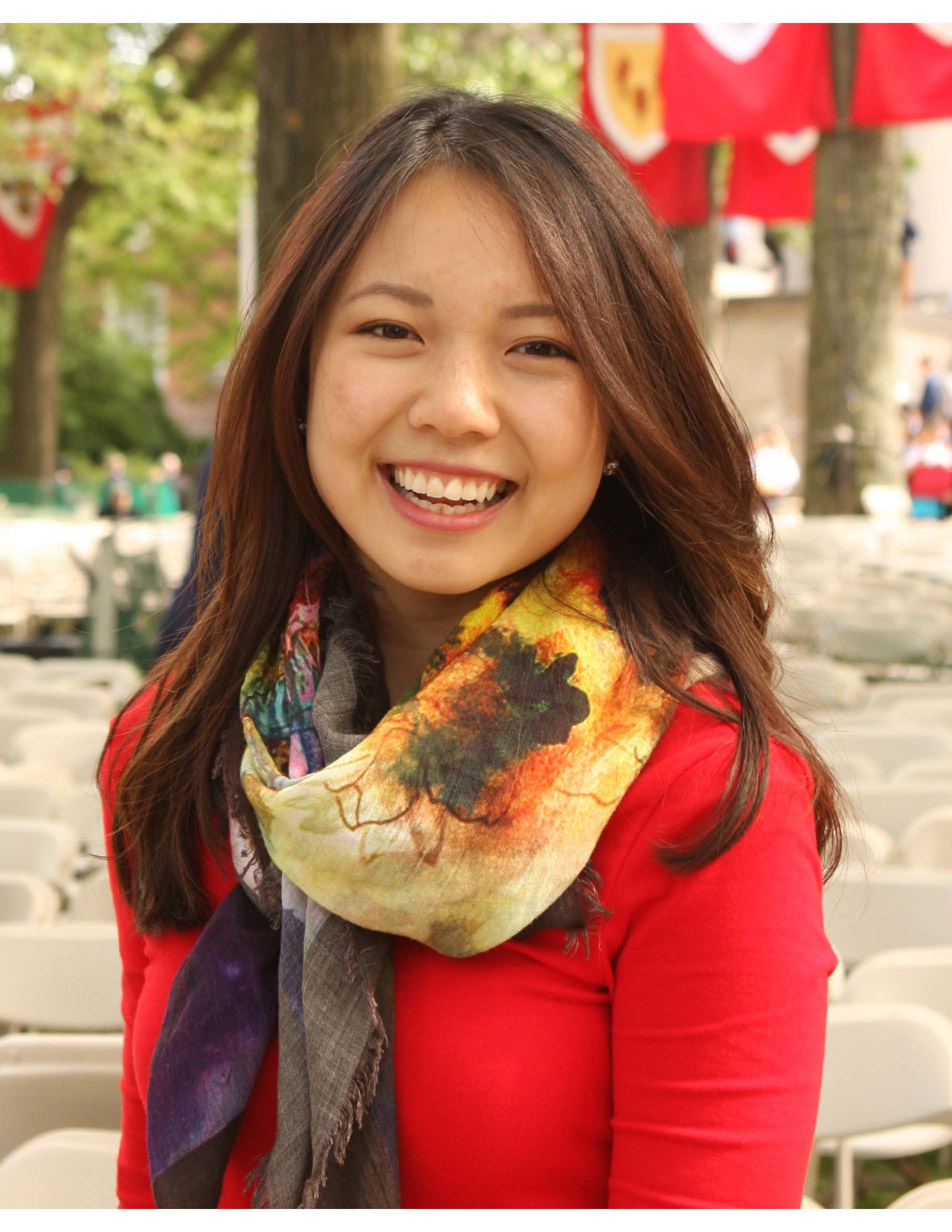 She deepened her appreciation for the patient-doctor relationship and the need for systems-based, sustainable solutions in global health while working with refugees in Greece.
By Mindy Blodgett and Megan Lewis
For Selena Li, the unusual circumstances of this year's virtual graduation is just one more obstacle to overcome and problem to solve.
Li was born in Birmingham, Alabama, and she developed her interest in medicine early on, inspired by her father, who trained as a cardiac surgeon in Guangzhou, China. She attended Harvard College, where she majored in Molecular and Cellular Biology, with a secondary degree in History of Art and Architecture. When it came time to choose a medical program, it was clear that the HST MD program best matched her goals.
"Coming to medicine for me was really through a route of science first," Li says. "I have always loved research, especially basic science research, and I was immediately drawn to the unique focus of HST on teaching medicine on the foundations of science. "
She has thoroughly enjoyed the HST program's emphasis on pathophysiology and the molecular and cellular mechanisms that drive disease processes. As she explains, "Rather than memorizing concepts, you're really understanding why the human body works the way that it does and what happens when that's disrupted. Doing so allows you to think more innovatively about how to address those problems."
Additionally, she credits HST with providing her with a "determination and grit" that she "continues to rely on in a future in surgery."
In her preclinical years, she developed an interest in anatomy and surgery that would later define her clinical experiences and career goals. She won the Howard Hughes Medical Institute fellowship for independent research and spent a year studying circulating tumor cells with Daniel Haber, MD, PhD, and  Shyamala Maheswaran, PhD, at Massachusetts General Hospital (MGH). During this time, Li became interested in answering clinical questions and began conducting outcomes research in surgical oncology and cardiothoracic surgery. She presented her work nationally at several conferences, including meetings of the American College of Surgeons and the New England Surgical Society.
In 2016, Li travelled to Lesvos, Greece to volunteer during the height of the refugee crisis there. She helped to establish the only non-governmental clinic in Europe's largest refugee camp, serving over 8,000 refugees from 35 different countries, including Syria, Iraq, Afghanistan, and the Democratic Republic of Congo. Through these experiences, she deepened her appreciation for the patient-doctor relationship and the need for systems-based, sustainable solutions in global health. Since that time, she has returned for a total of six trips to Lesvos, and continues to advocate and volunteer domestically with the Greater Boston Refugee Foundation. She hopes to return as soon as travel restrictions ease.
In the meantime, she looks back with appreciation for her years at HST, saying: "I feel like I'm a very ordinary person who has had extraordinary mentors, and that anything that I do from here on out is really a reflection of the people who have invested in me at every level. And I'm just so grateful."
Li will start her residency in general surgery in June at MGH and plans to become an academic cardiac surgeon. She describes this as "a pretty daunting task -- just given how much time you need to be in the operating room while also conducting meaningful laboratory research. I think the key is finding mentors who support that vision and collaborators from various fields. And I've been lucky enough to find mentors here and elsewhere who have been able to do that, including many of my former HST professors."
As she moves into the next phase of her career, Li says that, for her, the benefit of the HST MD program is that it is "geared toward someone who genuinely enjoys learning the details and thinking innovatively about solutions. HST is best for someone who sees medicine not only as what can be done for patients now, but how to advance the frontiers of what can be done in the future."