May 27, 2020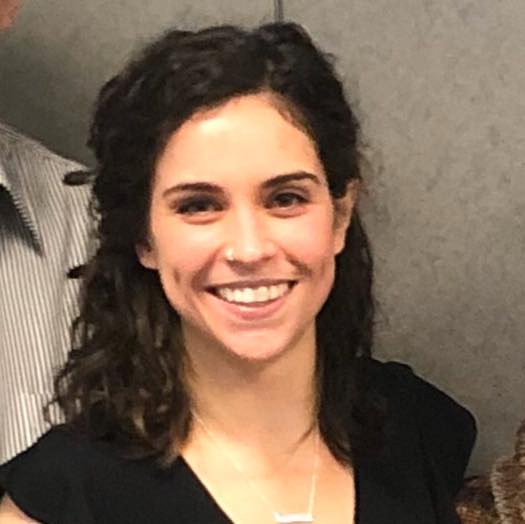 HST graduate plans to continue her research in early fundamental physics questions of imaging technology at the MGH Martinos Center for Biomedical Imaging as a Postdoctoral Researcher.
By Mindy Blodgett and Megan Lewis
The lack of the usual pomp and circumstance of a typical graduation, due to the continuing pandemic, is keenly felt this year by all graduates, their families and friends. It is certainly no different for the graduates of the Harvard-MIT Health Sciences and Technology (HST) program. But HST graduates are nonetheless looking back with pride at their years of hard work and accomplishments. Erica Mason, one of this year's HST Medical Engineering and Medical Physics (MEMP) PhD graduates, who grew up in the San Francisco Bay Area and studied physics at the University of California Santa Barbara, is no different. "HST opened up my perspective on what could really be done at the intersection of physics, engineering, and medicine," she says.
"What appealed to me most about HST when I first applied is that HST offers flexibility for students to define their own versions of what it means to work at the intersection of research and medicine," Mason said. "While there are other career paths that intersect these fields (such as MD-PhD, accredited clinical medical physicist, biomedical engineering PhD, etc.), HST fosters a broad range of experiences and opportunities, enabling students to invent unique paths."
She explains that HST quickly provided her with the opportunity to dive into her research interests: "(Before graduate school) I had learned a little bit about MRI and thought it was a really fascinating application of physics and math. MRI is really, really elegant. I started grad school with a tiny taste of understanding how it works, and really wanting to learn more."
Early in her HST career, Mason took Elfar Adalsteinsson's class on Data Acquisition and Image Reconstruction in MRI , a choice which proved to be pivotal. Adalsteinsson, a professor at the MIT Electrical Engineering and Computer Science (EECS), a core faculty member at the MIT Institute for Medical Engineering and Science (IMES) and an HST faculty member, knew that she already had a small amount of hardware experience from the lab she had worked in as an undergrad. He therefore connected her with Lawrence Wald, a professor of radiology at MGH, an HST faculty member and a member of the Harvard Medical School faculty, at the Massachusetts General Hospital (MGH) Martinos Center for Biomedical Imaging.
Wald, whose specialty is MRI hardware, guided her to focus her research on Magnetic Particle Imaging (MPI) – an emerging imaging modality. It was a good fit.
"Larry was just starting to get into MPI and he had some ideas for what he wanted to do with this really early stage technology, but he didn't have any students working on it yet," Mason recounted. "It was really intriguing to me because it's so new, and there's so much yet to be explored. Utilizing physics to acquire an image completely non-invasively inside the human body is really fascinating."
Mason decided to center her research more on the early fundamental physics questions of imaging technology. "MPI seemed like a really right fit and – I just never left," she says. After graduation, she plans to continue her research in this area at the MGH Martinos Center for Biomedical Imaging as a Postdoctoral Researcher.
Mason is grateful for not only what she learned in the HST program, but also the way she has learned to think about research. "The biggest thing that HST has given me is the ability to think about a problem from a number of different perspectives – a technical perspective, a research perspective, a clinical medical perspective, as well as the user experience perspective, the doctor's perspective, the patient's, and so on," she notes. "It's really multi-disciplinary and this type of research has to be approached from all different angles."
Mason says that for her, a unique aspect of HST is the "opportunity to get immersed in the medical side. Being able to kind of speak the same language as doctors, understand a differential diagnosis, understand the clinical process. But I think the biggest thing that makes HST so unique is the people. There are so many really incredible people in the HST community. I have had some very impressive mentors and colleagues along the way."
Now that she is graduating, Mason is excited that her work as a postdoc holds promise for new developments: "There's still a lot of work to be done. . . I wasn't ready to be done [with the research] after finishing and defending [my dissertation], so I'm staying on and continuing the work." While she doesn't currently envision a future career in academia, she is happy that "for now, I still have more to learn from this work."