January 25, 2023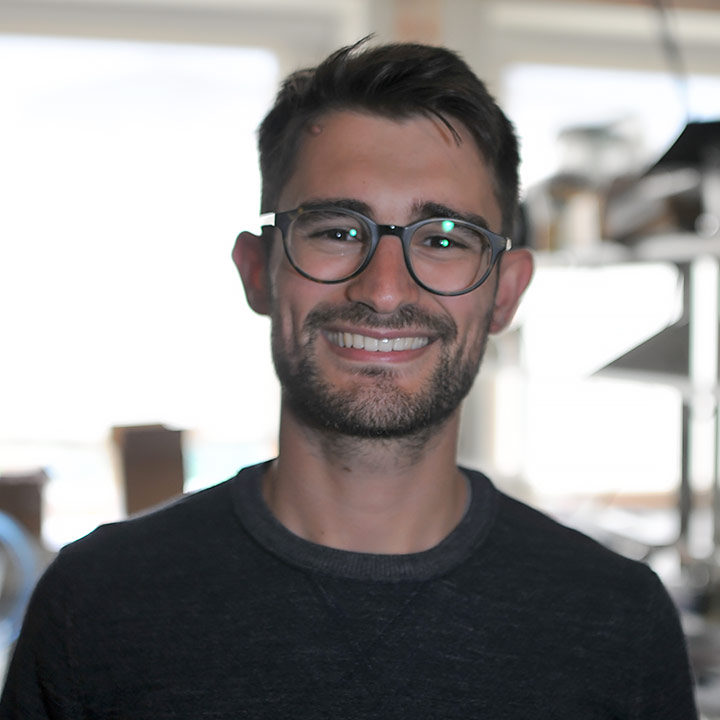 Luca's work focuses on a historically overlooked heart disorder condition which involves complex biological processes affecting the wall mechanics and hemodynamics of the heart.
HST
Growing up in a small city in Southern Italy, Luca Rosalia is a first-generation graduate student who doubted that his dream of being at MIT could become a reality. Now, as a Medical Engineering Medical Physics (MEMP) PhD candidate in the Harvard-MIT Program in Health Sciences and Technology (HST) program— he has become a driven researcher who spent years studying in Italy, Scotland, England, and Singapore prior to landing at MIT.
Supported by the SITA Foundation Fellowship and under the mentorship of Ellen Roche, associate professor, MIT Institute for Medical Engineering and Science (IMES) and Mechanical Engineering—Luca's work focuses on a condition known as heart failure with preserved ejection fraction (HFpEF)—a historically overlooked disorder which involves complex biological processes that affect the wall mechanics and hemodynamics of the heart.
"We're all here to live better and help everyone else live better," he says. He adds that IMES, the home for HST at MIT, and the MEMP program, are "allowing me to work at the intersection of medicine and engineering and leverage that to help people." 
"I find the heart a beautiful organ," he continues. "I focus my research on cardiovascular engineering because it represents the culmination of all my studies—from mechanical engineering and fluid dynamics to medicine and biology. "
In order to develop successful treatments for HFpEF patients, the biotech and medical device industries require accurate preclinical models, to use as reliable platforms for therapy and device testing prior to translating their technologies to the clinical arena. To support these efforts, Luca uses computational tools and soft robotic technology for the development of multi-physics models of HFpEF and other cardiovascular conditions that can shed light on their complex pathophysiological mechanisms. Enabling high-fidelity biomechanical and hemodynamic mimicry, these models are able to recapitulate cardiovascular diseases in a patient-specific manner, paving the way towards the development of targeted treatments for these conditions and improve the quality of life of these patients.
Building upon his work, Luca has been leveraging soft robotics further to develop preclinical models of other human diseases in partnership with other international research groups, as well as therapeutic technologies for these conditions.
Ultimately, Luca hopes to see his platforms being used for the development of personalized therapies, revolutionizing clinical management for cardiovascular patients. His goal is to develop models that can become part of the regulatory approval processes for cardiovascular medical devices and treatments. And he's well on his way to making that goal a reality—he's already been approached by bioengineering companies to share use of his model.