February 23, 2018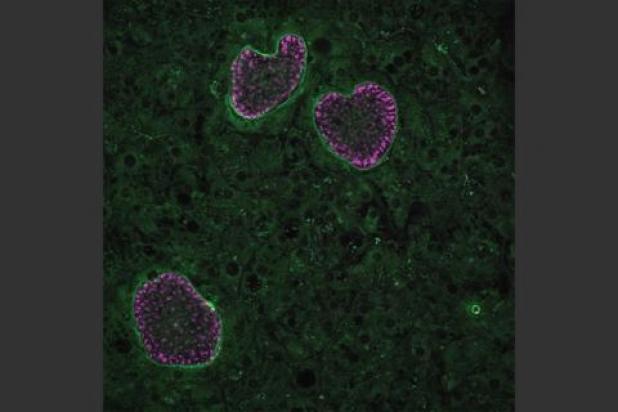 Human malaria parasites were grown for the first time in dormant form
Image: Nil Gural
Story: Anne Trafton | MIT News Office
One of the biggest obstacles to eradicating malaria is a dormant form of the parasite that lurks in the livers of some patients. This dormant form is resistant to most antimalarial drugs and can reawaken months or years later, causing disease relapse.
Malaria researchers know little about the biology of these dormant parasites, so it has been difficult to develop drugs that target them. In an advance that could help scientist discover new drugs, MIT researchers have shown they can grow the dormant parasite in engineered human liver tissue for several weeks, allowing them to closely study how the parasite becomes dormant, what vulnerabilities it may have, and how it springs back to life.
After verifying that they had successfully cultivated the dormant form of the parasite, the researchers showed that they could also sequence its RNA and test its response to known and novel antimalarial drugs — both important steps toward finding ways to eradicate the disease.
http://news.mit.edu/2018/human-malaria-parasites-grown-first-time-dormant-form-0222